Retargeting and Retention
Clicks are good, new customers are great.
Engage, convert & monetize dormant consumers and abandoned carts into repeat customers with ease.
Launch dedicated email acquisition campaigns designed to accelerate and sustain brand growth at an incredible scale. Turnkey campaign management includes data sourcing, segmentation, attribution modeling & integration, encrypted 'match & deploy', creative and content development, message delivery, real-time tracking, compliance & regulatory oversight, and ongoing optimization.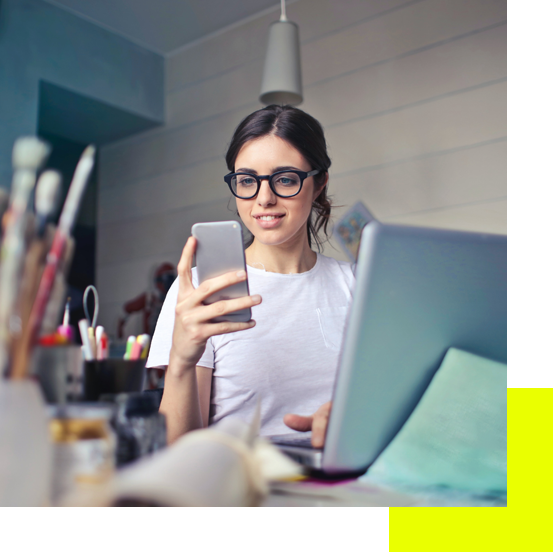 Email Retargeting is a method utilized by email marketers in which a specific product is reintroduced to a consumer who showed interest in the product/service, but didn't complete a purchase or submit a lead form.
A successful re-marketing email campaign are proven to have a very positive effect on ROI for clients. Businesses who have an AOV of $100 to $500 can recover between 4% to 5% off their abandoned carts on average. Additionally, the average e-commerce abandoned cart email earns $5.81 in revenue per recipient.*
*klaviyo.com/marketing-resources/abandoned-cart-benchmarks
We'll guide and manage the entire process including best practices, creating targeted and relevant content, precision drip & trigger campaigns, list segmentation and complete email retargeting strategy for cart abandonment, cross-sells/up-sells, customer support and inventory updates.
Creating More Customers One Email at a Time –
Email Marketing, Driven by Data Intelligence.
Email marketing is powerful. Many of the largest digital ad spenders in the world consider it an essential channel. Others miss out on email's potential by disregarding its effectiveness, employ outdated and underperforming strategy or worse, have worked with an inexperienced email agency which hurt their brand's customers loyalty and trust.  At Massive, we onboard each new client with a detailed, transparent, and strategic roadmap based on their familiarity with email and short/medium/long term acquisition goals. Our client-centric approach gives way to long-term, universal success in the channel.
The Power of Email Marketing
73% of millennials prefer communications from businesses to come to them via email.
(Hubspot, 2019)
Almost three-quarters of US consumers purchased a product directly as a result of an email they received.
(Cheetah Digital, 2020)
For every $1 you spend on email marketing you can expect an average return of $42.
(DMA 2019)
Make Email Acquisition Your Secret Weapon
It's time to make all of your customer acquisition channels work together to generate massive results for your brand. Speak with an email marketing expert today to learn how Massive can turn email into your company's new secret weapon.