Deliverability Consulting
Ensure every email lands where it's supposed to.
We help implement the right foundation and architectural setup for your email program.
Massive's seasoned deliverability team will review and analyze your business's email infrastructure, strategy, current performance, and potential. Services include vesting current list quality & data collection, email authentication best practices, legal compliance, setting up FBLs, bounce handling and infrastructure, sourcing, installing, and configuring optimal specs for both commercial and open-source MTAs. Our team of experts will create a roadmap to improve delivery and engagement rates to get your messages in the inbox.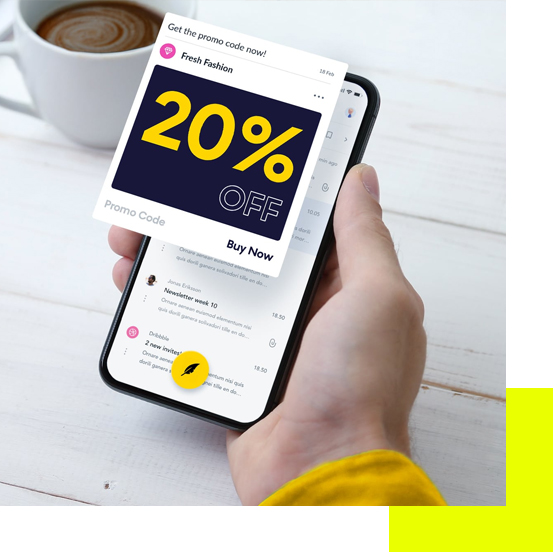 Landing messages the inbox is harder than ever. Across all ISPs Over 20% of permission-based email marketing content is sent directly to the SPAM folders.  Maintaining optimal email deliverability is a very detailed and exhaustive process which requires a comprehensive plan and knowledgeable expertise for sustainable success.
Our deliverability services include a comprehensive consult to help identify gaps and opportunities in your existing email infrastructure. Based on the audit's results, desired outcomes and required budget, we'll craft a customized action plan and timeline.
Basic Packages start at $250 Per IP/Domain, Monthly. We offer turnkey Premier Packages which include a Dedicated Deliverability Expert, 50 Consulting Hours Per Month, Domain & IP Monitoring, Inbox Placement Tests, Blacklist Resolution and Guided IP Warming at $10,000 per month.
Creating More Customers One Email at a Time –
Email Marketing, Driven by Data Intelligence.
Email marketing is powerful. Many of the largest digital ad spenders in the world consider it an essential channel. Others miss out on email's potential by disregarding its effectiveness, employ outdated and underperforming strategy or worse, have worked with an inexperienced email agency which hurt their brand's customers loyalty and trust.  At Massive, we onboard each new client with a detailed, transparent, and strategic roadmap based on their familiarity with email and short/medium/long term acquisition goals. Our client-centric approach gives way to long-term, universal success in the channel.
The Power of Email Marketing
73% of millennials prefer communications from businesses to come to them via email.
(Hubspot, 2019)
Almost three-quarters of US consumers purchased a product directly as a result of an email they received.
(Cheetah Digital, 2020)
For every $1 you spend on email marketing you can expect an average return of $42.
(DMA 2019)
Make Email Acquisition Your Secret Weapon
It's time to make all of your customer acquisition channels work together to generate massive results for your brand. Speak with an email marketing expert today to learn how Massive can turn email into your company's new secret weapon.